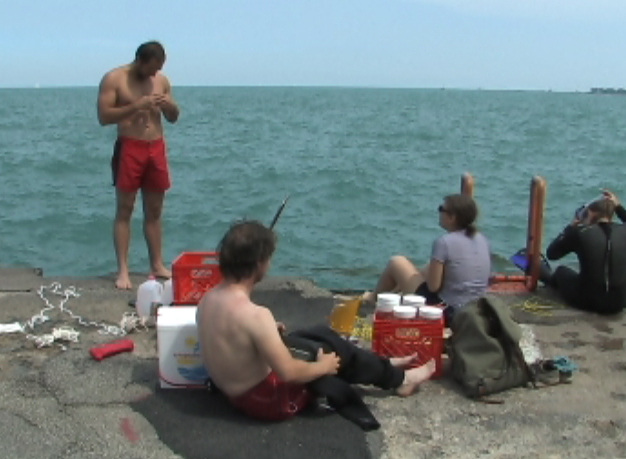 H.Y.L.O.Z.O.I.S.M
2011
Marissa Lee Benedict and ︎︎︎Andrew Barco

Link to catalog and text produced for the ︎︎︎installation.
___

H.Y.L.O.Z.O.I.S.M: How You Land Or Zoom in On Inter-Subjective Matter(s) is a sculptural proposition to be realized in two stages at two sites in Chicago; separate objects and events integrally interconnected through material and meaning. The two stages of the proposal revolve around the creation of two sleds (important symbolic objects in Beuys' practice), one for each proposed site. The sleds act as vehicles, conduits for us to simultaneously felt together the work of Joseph Beuys, the material history of Chicago and our understanding of ourselves as collaborating artists.

Special thanks to Hannah Barco.